ECE Undergraduate Programs
The electrical and computer engineering department offers three undergraduate degree programs. The hands-on, laboratory-based approach to the curriculum ensures students are well-versed in project development and problem-solving.
Why ECE?
Students in the Mike Wiegers Department of Electrical and Computer Engineering are equipped with the knowledge and technical skills to excel in their careers. K-State has the largest ECE department in the state, but maintains an average class size of only 30 students as part of our commitment to a personal, family-like learning environment.
Learn how our teaching sets us apart
Industry involvement with senior design projects
$66,297 average starting salary
What can I do with my engineering degree?
Undergraduate curricula
The material in the Undergraduate Curriculum Guide (pdf) provides all the information necessary for a student to determine what courses are required and what electives are allowed for either a degree in electrical engineering (EE) or computer engineering (CMPEN). Course descriptions are available for courses taught by the department.
View student resources (link to resources page)
Academic advisor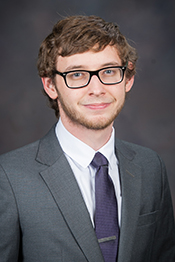 Garrett Peterson
3096 Engineering Hall
785-532-5600
gpete@k-state.edu
Career placement and salary data provided by the K-State Career Center. Career placement includes 2020-2021 K-State Carl R. Ice College of Engineering graduates who are employed or enrolled in graduate or professional schools within six months of graduation.