Network Science and Engineering Group
This group (formerly Sunflower Networking Group) is comprised of three faculty members and several students of the Electrical and Computer Engineering Department who perform research related to networks. The NetSE group aims at conducting fundamental research in cutting-edge network theory problems, and at developing solutions to real-world problems in the computer networks field and in the infectious diseases modeling field. General areas of interest include network theory, complex network modeling, and analysis, as well as computer network design and optimization.
---
News
Congratulations to Drs. Qihui Yang, Sifat Moon, and Tanvir Ferdousi for succesfully defending their dissertations!
Qihui is joining our group as postdoctoral fellows, and Sifat and and Tanvir are becoming post doctoral fellows in the Biocomplexity Insitute at University of Virginia! Congratulations to all!
---
Group Picture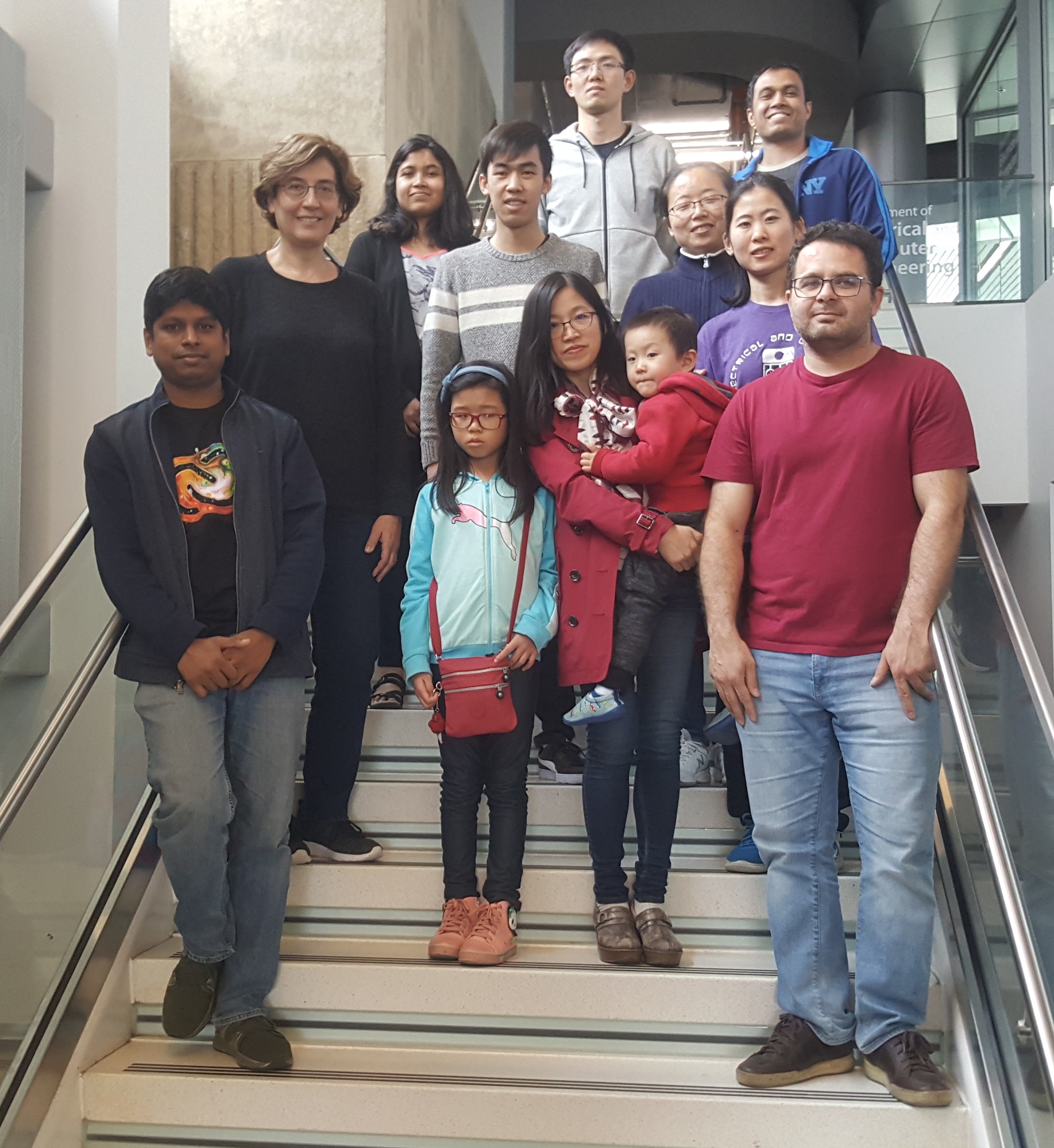 Network Science and Engineering (NetSE) group members.
Caterina Scoglio, Aram Vajdi, Md Mahbubul Huq Riad, Tanvir Ferdousi, Sifat Afroj Moon, Qihui Yang,
Junyao Kuang, Chunlin Yi, Wei Sun, Ling Xue and her kids.