Bo Liu | Research Assistant Professor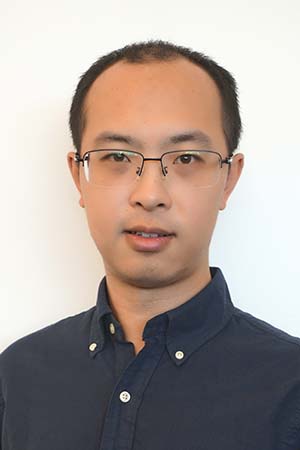 Postdoc - 2022, Kansas State University
Electrical and Computer Engineering
Ph.D. - 2021, Kansas State University
Electrical and Computer Engineering
M.S. - 2015, Harbin Institute of Technology, China
Electrical Engineering
B.S. - 2013, Harbin Institute of Technology, China
Electrical Engineering
Contact information
3059 Engineering Hall
liubo1793@ksu.edu
Professional experience
Bo Liu worked as a Postdoc at Kansas State University upon completing his doctorate from Jun. 2021 to Jun. 2022, where he worked closely with Professor Hongyu Wu on developing data-driven cyberattack and defense models in smart grids. In the 2018 summer, he was a graduate research intern at National Renewable Energy Laboratory (NREL), where he worked on the data-driven distribution system state estimation.
Research
Bo's research is to transform smart grid cyber-physical security by contributing to innovative planning, operation, and control methodologies by using integrated technologies, computer and network systems, power system analysis, graph theory, game theory, and mathematical optimization. His research interests focus on:
Cyber-physical security of smart grids
Machine learning applications in power systems and cybersecurity
Modeling and optimization of power systems
FACTS device application in power systems
Power system state estimation
Power system stability and economics
Grid integration of renewable energy (wind and solar)
He contributed to one Department of Energy (DOE) project and two National Science Foundation (NSF) projects at Kansas State University. In these projects, his research focused on modeling, enhancing, and developing moving target defense (MTD) to detect and prevent cyberattacks against smart grids. He is the reviewer of major IEEE Transactions journals in his research areas and serves on technical review committees in international conferences.
Academic highlights
Bo is guest editor of a special issue of MDPI Processes. He serves on technical review committees in international conferences. He received the 2020-21 Award of Excellence for Outstanding Contributions in Graduate Research from the KSU Electrical and Computer Engineering department. He also received Robert I‐Jen and Sophia Shui‐Kan Jung Graduate Scholarship in Engineering from KSU in 2019 and 2020, respectively.