Caterina Scoglio | University Distinguished Professor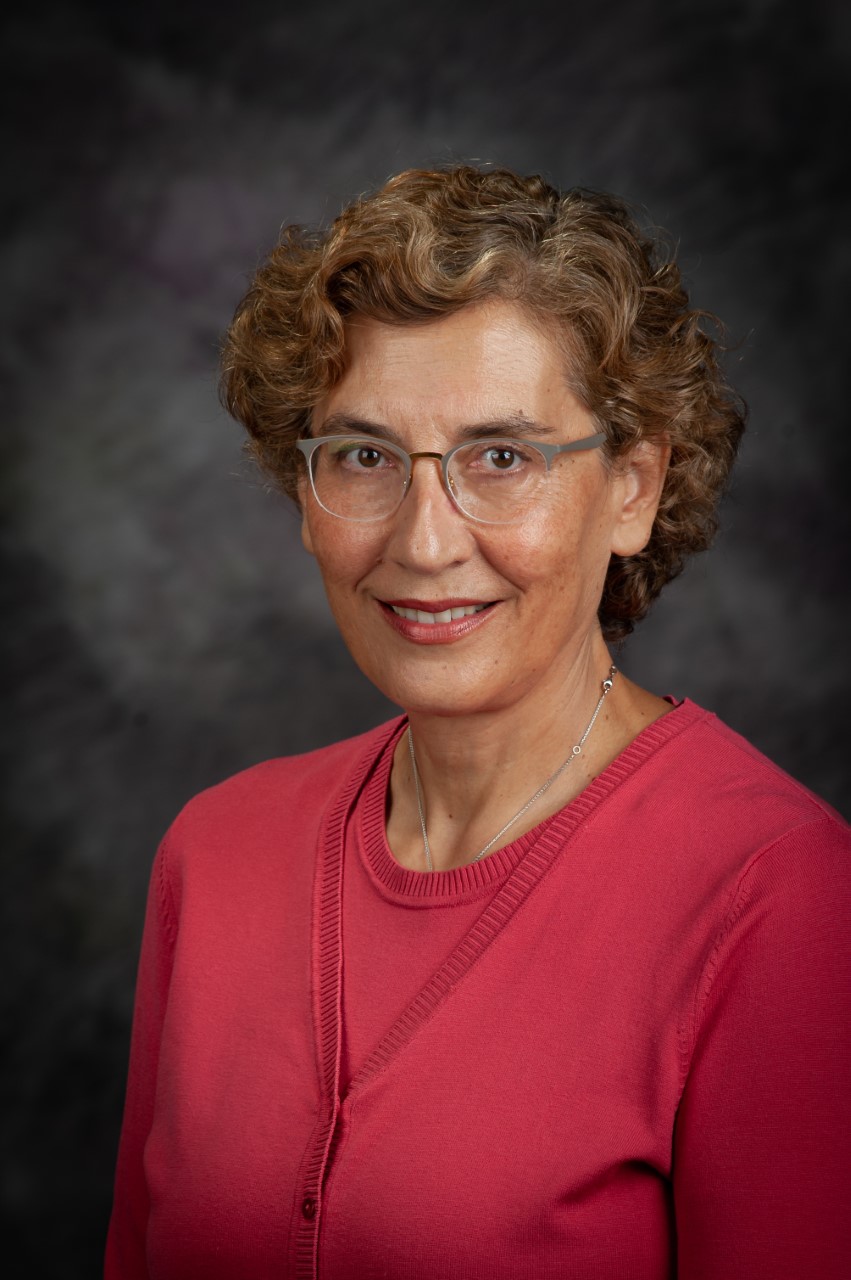 Paslay Professorship in Electrical and Computer Engineering
Steve Hsu Keystone Research Scholar
Post Doc. - 1988, University of Rome "La Sapienza," Italy
System Analysis and Control
Ph.D. - 1987, University of Rome "La Sapienza," Italy
Electronics Engineering
Contact information
3083 Engineering Hall
caterina@k-state.edu
Professional experience
Caterina Scoglio received a doctorate in electronics engineering in 1987, and a post-graduate degree in system analysis and control in 1988 from Sapienza – University of Rome. From 1987 to 2000, she was a research scientist in the Fondazione Ugo Bordoni, a National Telecommunication Research Institute in Rome. In 1991 and 1992, she was a visiting researcher at the College of Computing at the Georgia Institute of Technology, and she returned in 2000 – 2005 as a research engineer in the department of electrical and computer engineering. Scoglio joined K-State in 2005 as an associate professor and was promoted to professor in 2013. She currently holds the Paslay Professorship in Electrical and Computer Engineering and is the director of the Network Science and Engineering (NetSE) Group at K-State.
Research
Scoglio's research focuses on developing network-based theoretical results and tools in several fields. She conducts research in network theory problems and develops solutions to real-world problems in computer networks and infectious diseases modeling. Scoglio's group significant accomplishments include the development of theoretical models for spreading processes on complex networks and the Generalized Epidemic Model Framework (GEMF) software tool to simulate spreading processes. GEMF-based models and tools have been successfully applied to human and animal infectious diseases, including COVID 19. Additionally, Scoglio has co-developed distributed ledger solutions using blockchain and network architectures and protocols for secure communication in critical infrastructures. She received the Frankenhoff Outstanding Research Award in 2016 and the Engineering Distinguished Researcher Award in 2021 from the College of Engineering at Kansas State University; and the Commerce Bank and W.T. Kemper Foundation Distinguished Graduate Faculty award in 2021-2022 from Kansas State University.
Academic highlights
In her career, Scoglio has acted as principal investigator or co-principal investigator on more than 30 projects sponsored by the National Science Foundation; the National Academies – Keck Futures Initiative; the State of Kansas; and the U.S. Departments of Agriculture, Energy, and Defense. Total funding granted for these projects exceeds $15 million. Scoglio has had fruitful collaborations with scientists from other K-State colleges and the USDA. In addition, she has collaborated with colleagues from the Network Science Institutes of Indiana University, Northeastern University, the Delft University of Technology, and the University of Girona. Scoglio has been the chair of the Technical Committee on Medical and Health Care Systems of the Institute of Electrical and Electronics Engineers Control Systems Society, 2015-2017, and she is an Associate Editor of the IEEE Transactions on Network Science and Engineering since 2017.