Future Students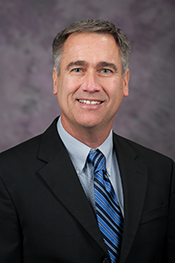 I would like to welcome all of the prospective students and their parents as they explore our programs in both computer engineering and electrical engineering. Our department, originally founded in 1899, has more than 400 undergraduate students seeking a degree in one or both of our programs that is served by more than 20 outstanding faculty. Both of the computer engineering and electrical engineering programs are the largest in the State of Kansas, and our graduates are highly sought after by industry, government laboratories, and other programs for advanced degrees in engineering, medicine, business, and law. Almost all current students obtain either an internship, COOP, or research experience prior to graduation.
One of our greatest strengths is the integration of extensive hands-on laboratory experiences throughout our programs. All of our students will have at least five laboratory-based courses in our department, and we feel these experiences provide outstanding preparation for our graduates to contribute immediately upon completing either of our programs. Areas of specialization are utilized in both programs to allow our students to tailor their degree to their specific interest.
In computer engineering the areas are:
Architecture and Design

Embedded Systems

Multimedia and Networking
In electrical engineering the areas are:
Bioengineering

Communication Systems and Signal Processing

Digital Electronics

Integrated Circuits and Devices

Power Systems
We encourage you to explore our department, ask questions and schedule an on-campus visit to find out more. We look forward to hearing from you.
Don Gruenbacher, Ph.D.
Department Head
George J. and Alice D. Fiedler Distinguished Chair in Electrical and Computer Engineering


*Additional Links: Admissions Website
https://www.k-state.edu/admissions/
Kansas State University - ECE - Internships
Kansas State University - ECE - Best Experiences